Creative Enterprise has funding and training opportunities available to Scotland and the rest of the UK. Join us to find out more.
InGAME and Creative Enterprise are excited to present this webinar exploring Creative Enterprise and UKIE's latest offering of business support programmes for Scotland-based videogame makers.
Over the years, Creative Enterprise has proved transformational for participating businesses, with an earned reputation for providing intensive support, connections and opportunities to fulfil growth potential.
During the session we will introduce the full offering of business support programmes available including Games Scale Up, Female Founders as well as Foundations programmes for early-stage businesses. You'll get advice and guidance on how to find and apply for available opportunities as well as hearing from special guests who have benefitted from previous programmes. At the end of the webinar, we'll open the session for a Q&A from the audience.
This year InGAME is sponsoring up to five Scottish Games companies to participate in the Business Support Programmes with Creative Enterprise and UKIE.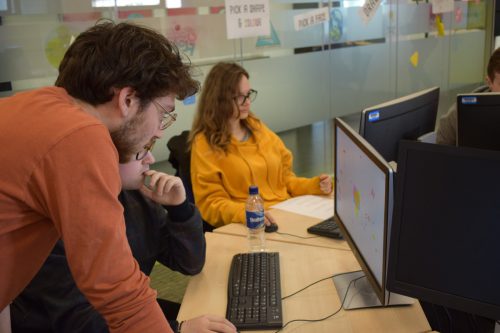 About Creative Enterprise
Creative Enterprise has been designed by industry leaders to take ambitious entrepreneurs who work in moving image for storytelling, spanning film and television, games and technology, on a journey to maximise their ability and create opportunities for business growth.
Creative Enterprise has been developed by Creative England with National Lottery funding from the BFI, to increase the sustainability of the moving image sector in the English regions outside of London.