Konglomerate Games and Biome Collective will receive £45,000 each to deliver a proof of concept demonstrator for the Nesta Playbox. Follow their journey with us in 2022. 
In December 2021, five videogame developers from across Scotland were given £5,000 to pitch their vision for the 'Nesta Playbox'. The playbox is a digital twin of a Scottish neighbourhood, that provides data and insight about food environments that can be applied in the real world. The organisations were chosen following an initial application phase and lightning pitch session held in November.
The standard of submissions and diversity of ideas was incredibly high, leading us to offer two £45,000 prizes, rather than the one advertised at launch. We are excited to be working with two Dundee-based studios, Konglomerate Games and Biome Collective, to prove and pilot their concept games in early 2022. Commiserations to Agency of None, Chimera Tales, and Pocket Sized Hands who all delivered innovative work. We look forward to working with you in the future.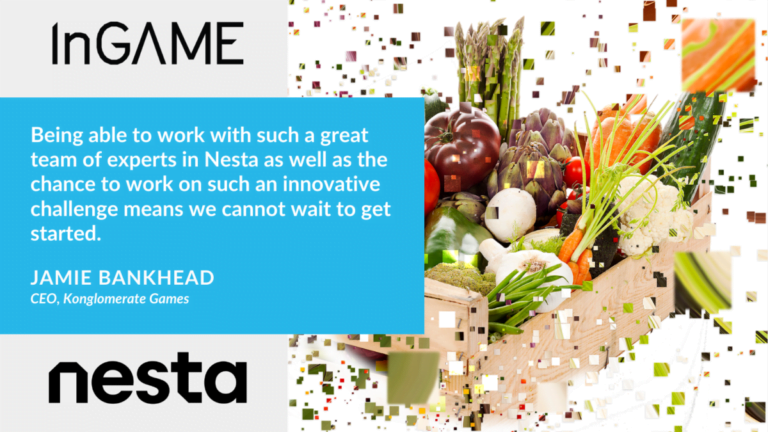 Konglomerate Game's winning idea involves building an environment in which players can build a city and adjust the food environment by building or moving takeaways, supermarkets and restaurants with different health and affordability ratings, set how different citizens interact with the food outlets and introduce blanket policies that affect the whole city.
Biome Collective's idea borrows mechanics from classic management simulations in which players manage resources for a virtual version of the Hilltown area of Dundee. Players will be able to make changes such as adjusting infrastructure or reformulating food products in a bid to improve the provision of healthier food options.

 InGAME & Nesta– the UK's Innovation agency for social good- are co-funding these demonstrators to validate whether the tool can be used to plan healthier neighbourhoods across the UK. The demonstrators are being funded as part of Nesta's 'A Healthy Life' mission and InGAME's Cluster of the Future Challenge Call initiative. The development phase for both demonstrators begins at the end of January 2022.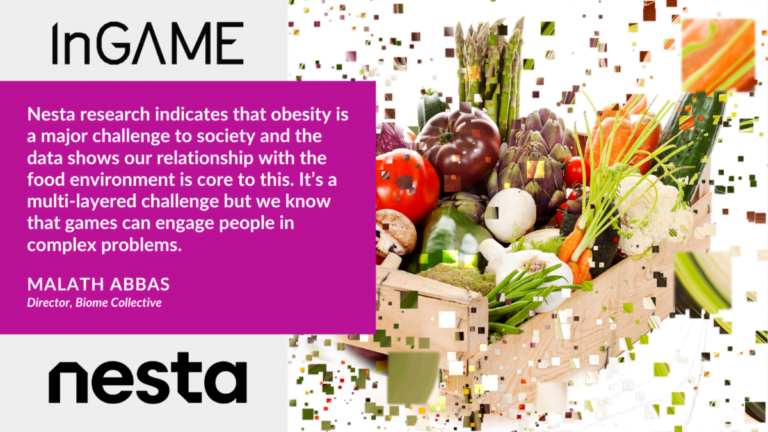 Cluster of the Future Challenge Calls
The Virtual Healthy Neighbourhoods Challenge is part of InGAME's Cluster of  the Future (CotF) Challenges programme. CotF challenges are ambitious competitions to jumpstart high-risk, high-reward collaborations. Our calls are designed to harness and apply the awesome potential of videogames to provoke breakthrough solutions to known but difficult challenges, inventing new futures and driving positive change.
Our Challenge Calls are co-productions with respected Challenge Sponsors from across the globe. Together we co-design and co-fund the challenge, then we catalyse the amazing creativity and innovation potential of Scotland's games industry in response. If you're interested in becoming a Challenge Sponsor, please contact us.