StoryFutures Academy and InGAME have announced the winner of their Immersive Game Lab & Commission.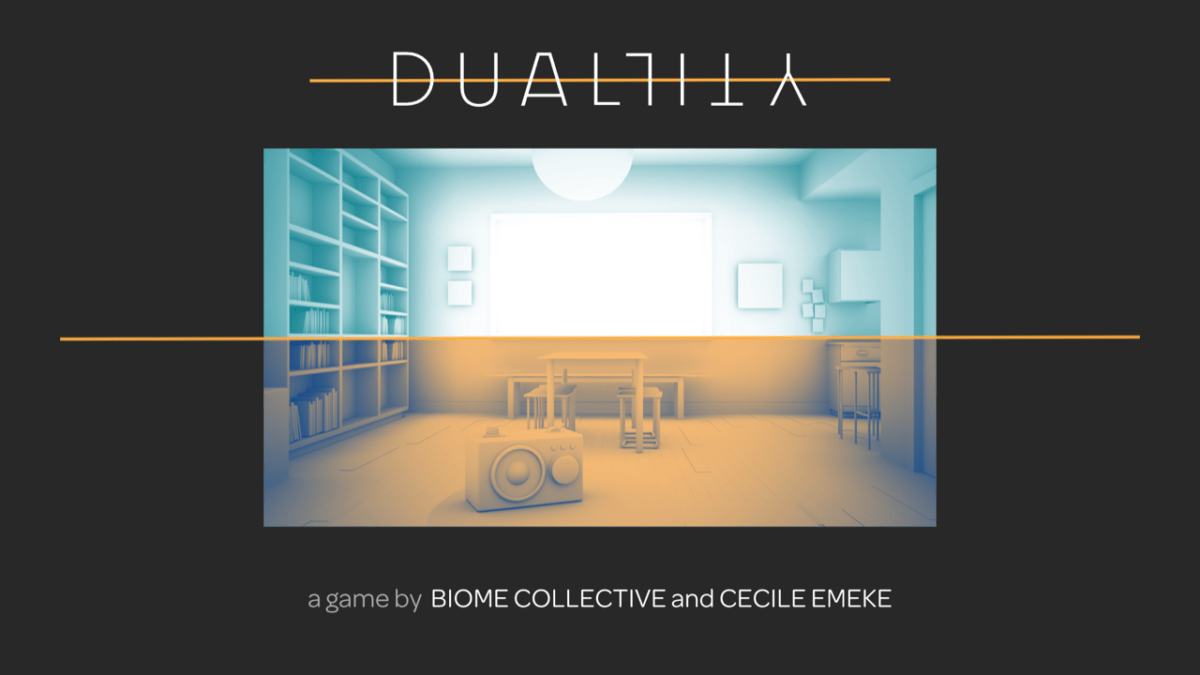 The winning project, 'Duality' is a VR game created in partnership between Cecile Emeke and Biome Collective. 'Duality' is set in the world of a young British black woman who discovers her everyday actions begin to affect a timeline that spans across time and space. The project has been awarded a £50,000 development commission following The Immersive Game Lab event, which was held in September 2020.The Immersive Game Lab was based on the highly successful StoryFutures Academy Writers Rooms and introduced writers to the considerations required in the creation of narrative immersive games. Led by StoryFutures Academy's Professor Adam Ganz and Director of Enrichment & CEO of Punchdrunk, Peter Higgin, the sessions included hands-on storytelling activities, plus talks from experts including Mona Bozdog, Lecturer in Immersive Experience Design at Abertay University, and Dave Ranyard, CEO of Dream Reality Interactive.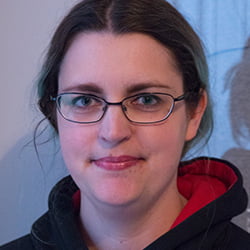 Dr. Lynda Clark, InGAME R&D Fellow, said: "Any of the finalists would have been a worthy winner – all the game ideas had innovation at their heart. It's early days for Duality, but it's already exciting to see Cecile and Biome pulling together as a team and building on each others' strengths. They're sure to make a fascinating and unusual game."
About Cecile Emeke
Cecile Emeke is an artist and filmmaker from London. Cecile's work explores time, epistemology and cultural production, through the prism of the black diasporic experience, often with particular emphasis on Black British, Caribbean and London culture, within liminal, interior and intimate spaces of a relational, physical, emotional and/or psychic nature. Cecile's work is preoccupied with subtly foregrounding modern and contemporary acts of ritual that emerge unconsciously within mundane
and personal settings, thereby unfolding hidden spheres of life that hide in plain sight. Cecile has directed and written on projects for BBC, Sky, HBO and Channel 4, having worked with A-list talent such as Idris Elba.On being awarded the commission, Cecile Emeke said "I'm looking forward to the opportunity to further expand my practice of storytelling into VR/AR and explore the potentialities of these mediums.".
About Biome Collective
Biome Collective is a digital art and video games studio based in Dundee. Biome Collective is a creative studio, community and co-working space for people to create, collaborate and explore new frontiers in games, digital art and technology. We create world-class interactive and multi-sensory experiences for global audiences. Our unique and accessible games, interventions and installations span across digital, physical and cultural spaces. Biome Collective attracts diverse independent creative minds and facilitates collaborative projects with partners from the arts, academia, games and business to respond to technological and cultural challenges through unique work that ranges from the delightful to the complex."This collaboration is a fantastic opportunity for Biome Collective to push the medium of games by focusing on narrative and the voice of the unrepresented. Our audience is global and diverse and we need to reflect this through our games." said Malath Abbas from Biome Collective.
About InGAME
InGAME is delighted to provide this opportunity to companies in the Dundee Games Cluster. We believe The Creative Enterprise: Game Scale Up programme can help local companies grow and go beyond their business as usual.InGAME: Innovation for Games and Media Enterprise is an £11.5 million pound R&D Centre based in the heart of the Dundee videogames cluster. Led by Abertay University, in partnership with the University of Dundee, the University of St Andrews and local and international industry partners, InGAME will deliver innovative research and offer R&D support and services to games companies in the city and beyond. InGAME is part of the Creative Industries Cluster Programme, funded by the Arts & Humanities Research Council and part of the Industrial Strategy. We also receive significant funding from the Scottish Funding Council.
About StoryFutures Academy
StoryFutures Academy is the UK's National Centre for Immersive Storytelling, run by the National Film and Television School and Royal Holloway, University of London. Funded as part of UK Research and Innovation's Audience of the Future industrial strategy challenge fund, the Academy develops cutting-edge creative training and research programmes, to ensure the UK creative workforce is the most skilled in the world in the use of VR, AR and MR for immersive storytelling.Alumni of StoryFutures Academy labs have so far included Oscar and BAFTA winning Director Asif Kapadia, Oscar winning VFX Supervisor Paul Franklin, Turner Prize-winning conceptual artist Gillian Wearing OBE, and Channel 4 Documentaries Commissioning Editor Fozia Khan.Over £500,000 has been invested in UK immersive production, across co-productions with BBC3, and Production Booster and Kickstart development funding. The award-winning VR Documentary Common Ground was the first-ever funded co-production, premiering at the Tribeca Film Festival in early 2019. Violence, an artistic collaboration between film director Shola Amoo (The Last Tree) and producer Eleanor Whitley (Marshmallow Laser Feast), had its world premiere at the Tribeca Film
Festival, as part of the Cannes XR Virtual at the Marché du film de Cannes, held online and in virtual reality, in June 2020.